Keeping our pupils active and healthy through Physical Education and Competitive Sports
We have been awarded the Schools Game Mark Recognition Award for our contribution to School Sport
during Terms 1 and 2 of this year! Well done Team Simonstone!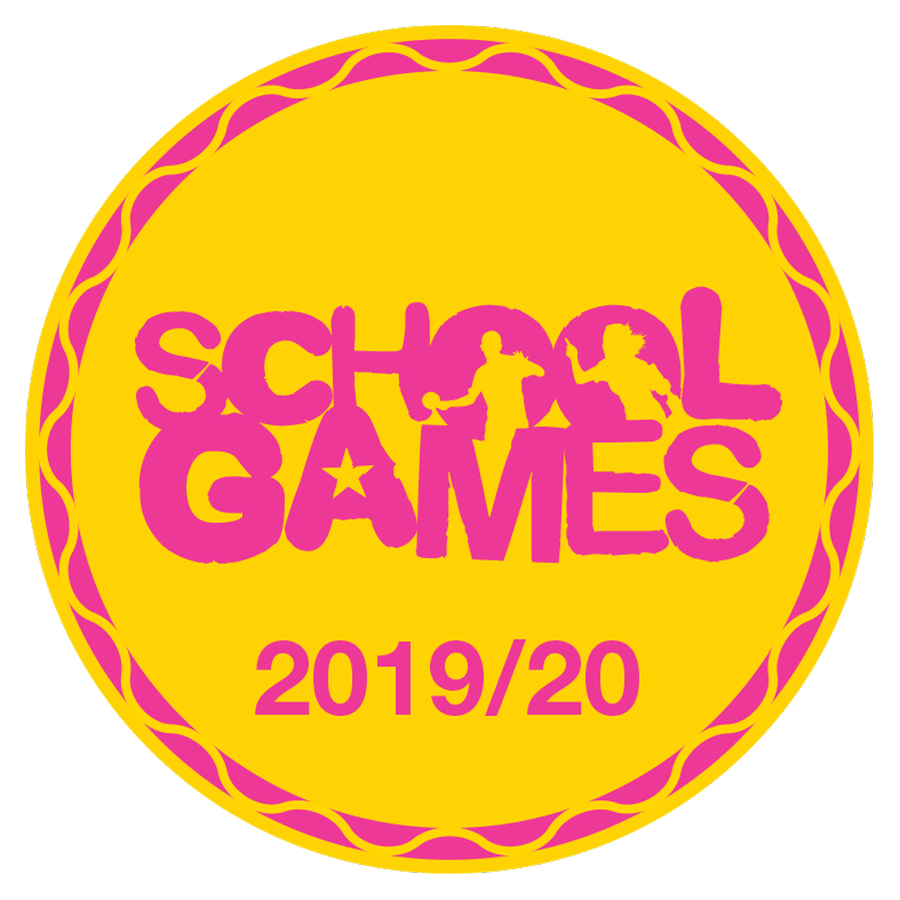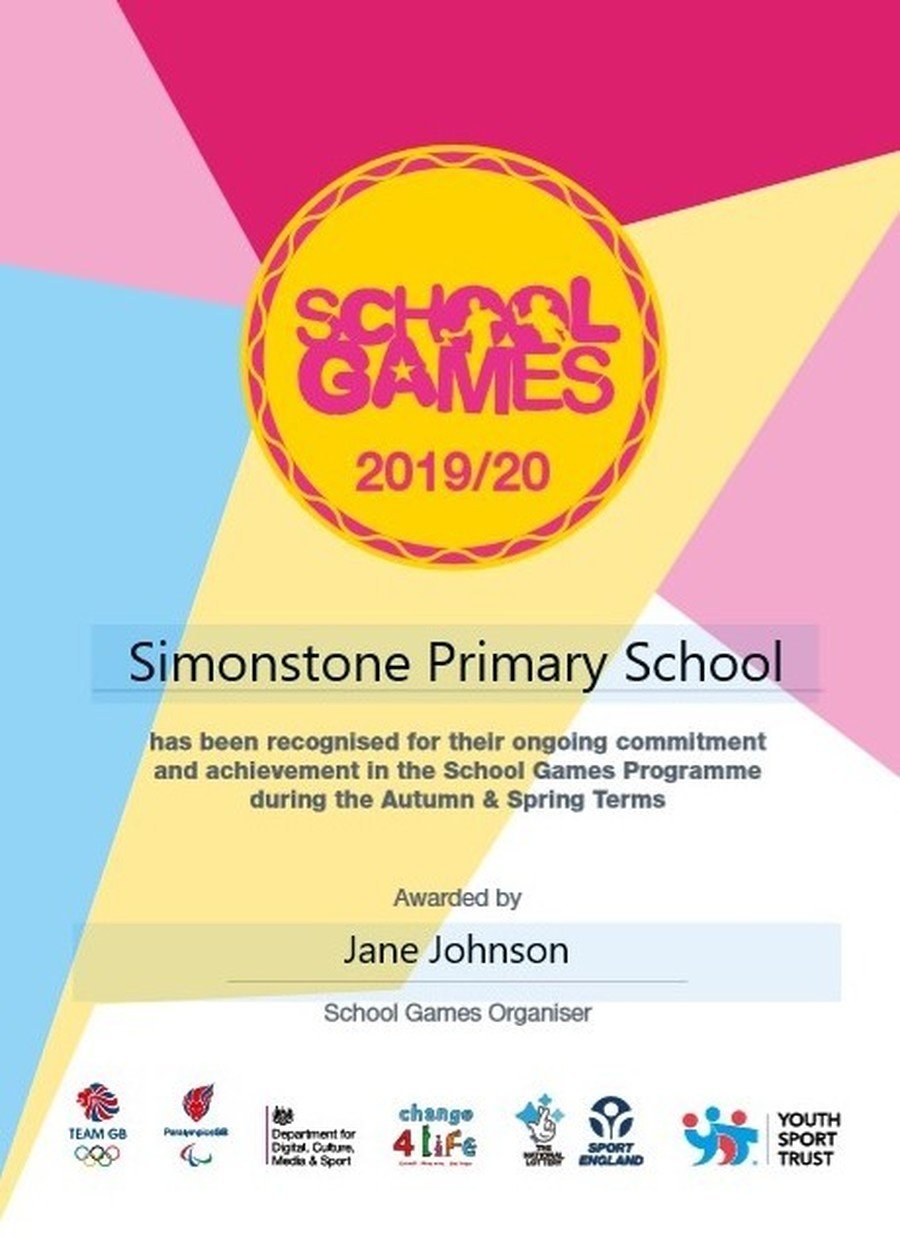 Physical Education
VIRTUAL SPORTS DAY
We will be holding our Annual Sports Day on Wednesday 17th June which we are naming the Rainbow Games in line with GetSet4PE.
We would love for as many of you as possible to take part and submit your results.
Please find all the information you need below.
Please send all your results and photos to d.topham@simonstone.lancs.sch.uk.
Everyone who submits their completed scores will receive a Certificate and we will be awarding Star Player Awards to the most impressive entries/action shots.
You've got to be in it to win it!
Rainbow Games INSTRUCTIONS
Rainbow Games VALUES
Rainbow Games ACTIVITIES
Rainbow Games RESULTS TRACKER (a separate tracker should be completed for each person taking part, please ensure it is clearly named. If you would prefer to use your own tracker that is fine and remember to submit it to Mrs Topham to receive your certificate and for a chance to win a prize!)
HRVSSP Virtual Physical Challenge #stayhomestayactive - Hyndburn and Ribble Valley School Sports Partnership have set a challenge for all schools within the borough to invite their pupils to take part in a Physical Challenge. These challenges can be found on the @HRVSSP Twitter page and we will link them to our school Twitter feed and this page too.
They would love to see as many of you as possible not only attempting the challenges set but recording your own challenge to share with others too.
Follow @HRVSSP on twitter

Have a go at the challenges and share your videos with school and @HRVSSP on twitter

Create your own challenge video and email it to d.topham@simonstone.lancs.sch.uk to be sent on to the School Sports Partnership for a chance of your challenge being shared with all the other schools within Hyndburn and the Ribble Valley
Good Luck and enjoy!! Mrs Topham
Challenge 1 - Star Jumps
Challenge 2 - Tap ups
Challenge 5 - Rugby Ball Toss LSG Challenge ** (entries for this challenge to be in by 6th May 5pm)
Challenge 7 - Skipping - Today (24th April) is national Skipping Day, can you beat Mrs Topham's skipping count in 1 minute? I got 81 skips in 60 seconds!

Or just watch the video and have a giggle
Challenge 9 - Climbing Challenge LSG Challenge ** (entries for this to be in by 20th May 5pm)
Challenge 10 - Golf Challenge LSG Challenge ** (entries for this to be in by 27th May 5pm)
Challenge 11 - Netball Challenge LSG Challenge ** (entries for this to be in by 24th May 5pm)
Challenge 13 - Virtual Mile for more info on how to record and submit your virtual miles please see here
Challenge 14 - RoundersDance LSG** (entries for this to be in by 17th June 5pm)
**These challenges set by RVSSP are linked to the Lancashire School Games County events and medals are available for the Top three in each age group will be awarded medals after the closing date for entries. As well as a prize for the school with the most entries.... Get on it guys!! You know i like to win things!! Follow the instructions on the link for how to submit your entries! 09--
Resources for Active Learning at Home
Below you will find links to documents and guidance on how to carry out physical activities whilst your are at home. Each class has a Pick 'n' Mix Timetable to follow and supporting documents for each task. Enjoy your active learning as a family and I encourage photos and diary entries of what you've enjoyed best during your time at home. There will also be updated tasks and challenges set throughout this period. Stay active, stay healthy!
Mrs Topham
Pick and Mix Tasks
Years 1 & 2 Pick 'n' Mix Activities
Class 3 Pick 'n' Mix Activities
Class 4 Pick 'n' Mix Activities
Resources
Lancashire Schools Sports Partnership Home Learning Resources
Monday 1st April
Good morning everyone, I hope you are keeping active and staying healthy during your time away from school. Below you will find a few more resources with some additional ideas for keeping active at home. I have been doing some of the cosmic kids yoga at home with my little girl and we're really enjoying the story time/yoga activities (EYFS will love this!)
Mrs Topham
Parent and Child Cricket Challenge
Rachel's Day in the Garden - Yoga Story Book
PE Lessons
Class 1 - Tuesday and Friday Afternoons
Class 2 - Wednesday and Thursday Afternoons
Class 3 - Thursday (Swimming) and Friday Afternoons
Class 4 - Wednesday Mornings and Tuesday Afternoons
Upcoming Events
KS2 Dance Festival - 1st April (training Monday's after school)
KS1 Cricket trip - May 2020 - info to follow
KS2 Cricket trip - May 2020 - info to follow
Gymnastics Competition
Monday 10th February 10 Y3/4 pupils went to St Augustines to compete in the Ribble Valley Gymnastics competition. All children had to perform a set floor routine and a vault (which the children were very excited about!). All 10 gymnasts performed beautifully and came away with amazing score for their performances. Mrs Topham is very proud of the conduct of the children both on and off the mats and would like to say a huge "WELL DONE" to each and every pupil involved. Also a massive Thankyou to all our supporters who stayed and cheered us on all afternoon.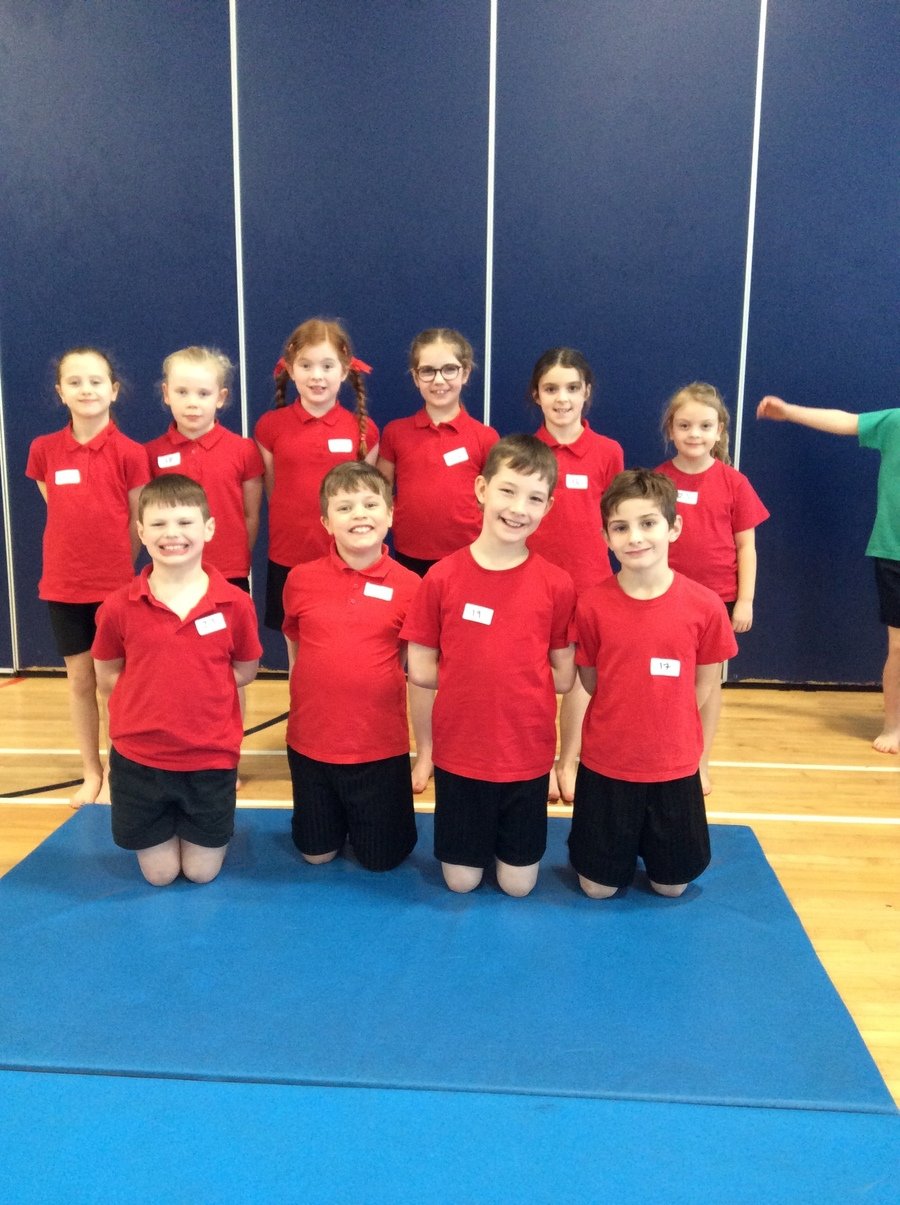 Physical Activity Festival
On Monday 20th January 8 Y5/6 pupils went to Roefield to participate in the Physical Activity Festival. They took part in a Spin Class, used the Gym, learnt a Street Dance routine and enjoyed a Circuit training session. All children and staff had a great afternoon! Thankyou Ribble Valley SSP.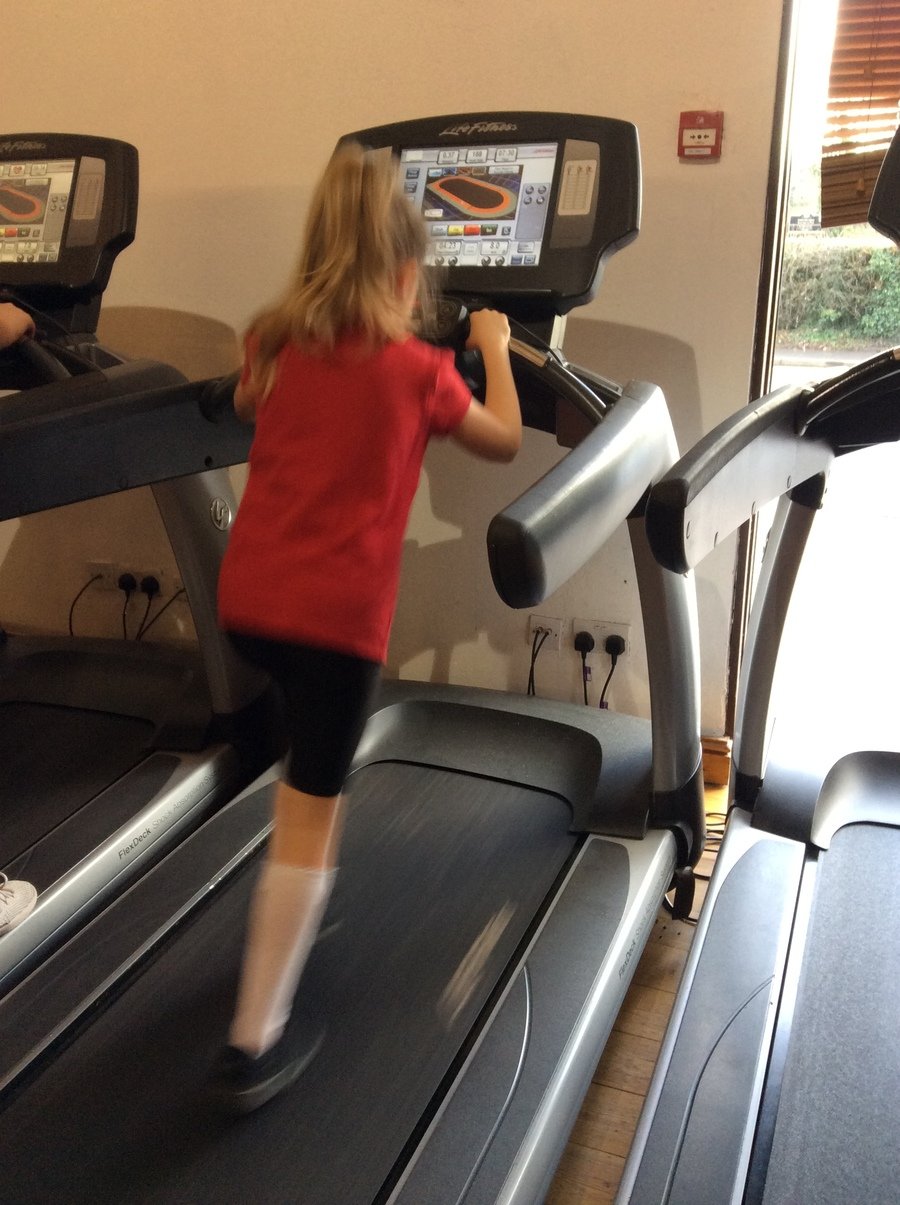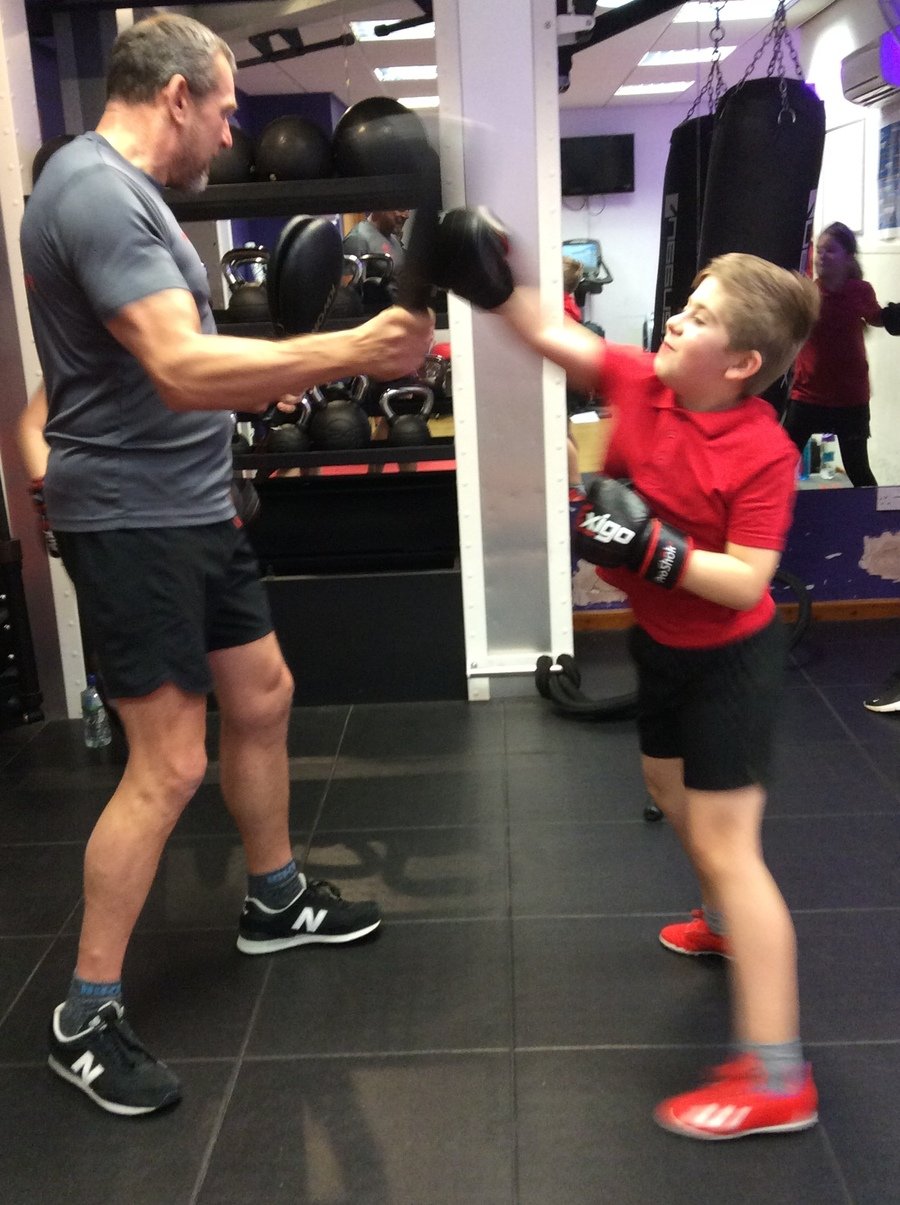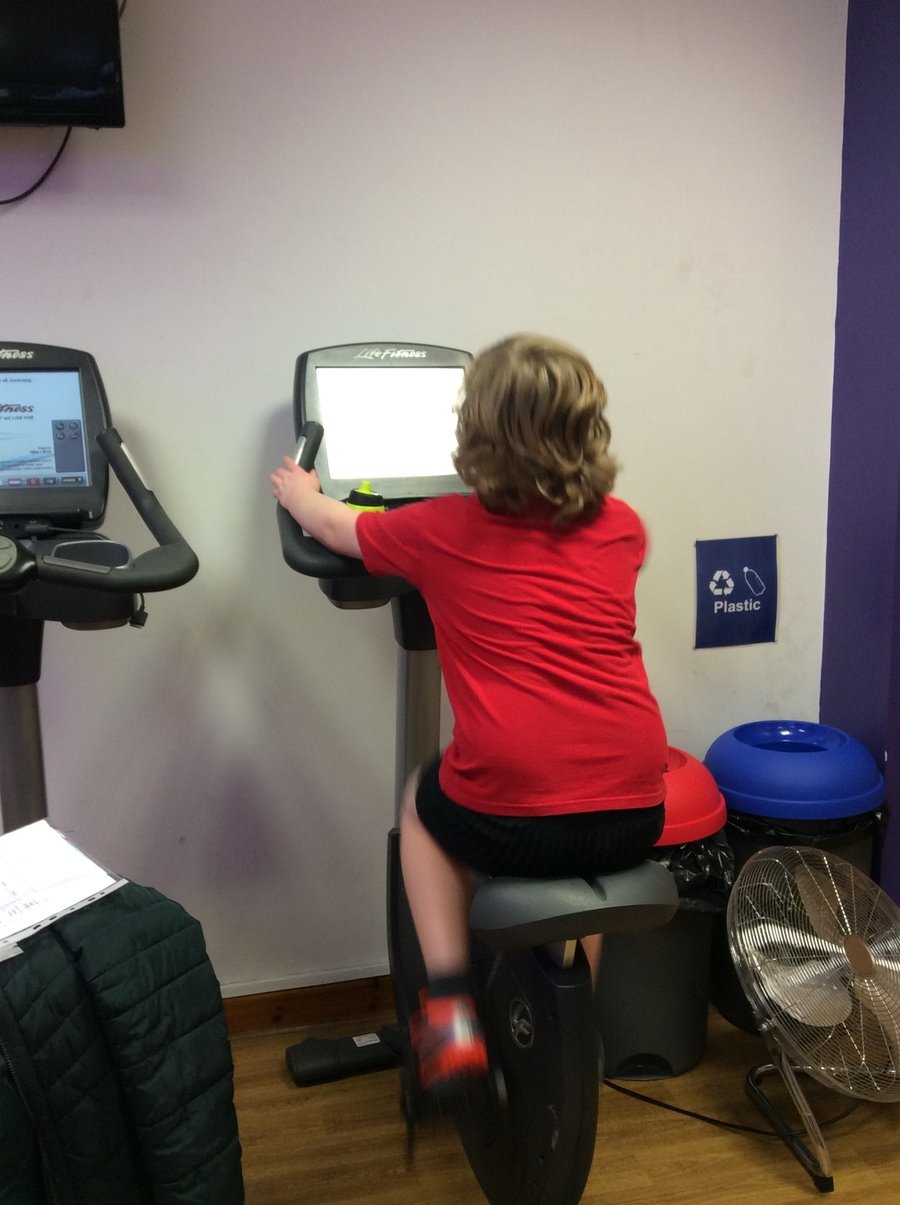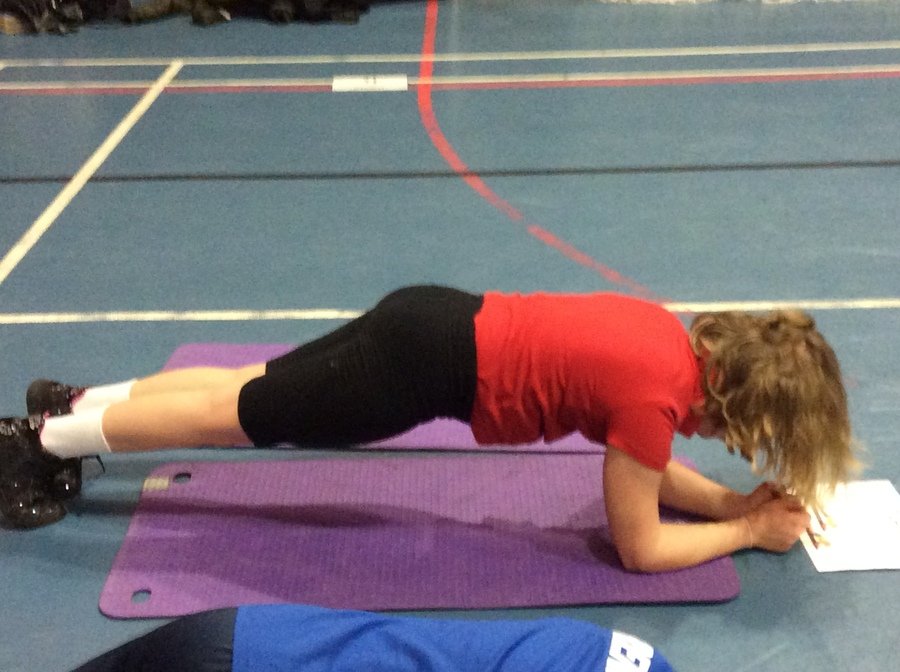 Sports hall Athletics
What a night! 12 Y5/6 athletes competed in the annual Sports hall Athletics event last Thursday. Every child took part in 4 events including bot track and field events. We had some amazing performances and came in 4th, narrowly missing out on a podium place. Well done to all the athletes you represented your school wonderfully and did it all with a smile on your faces.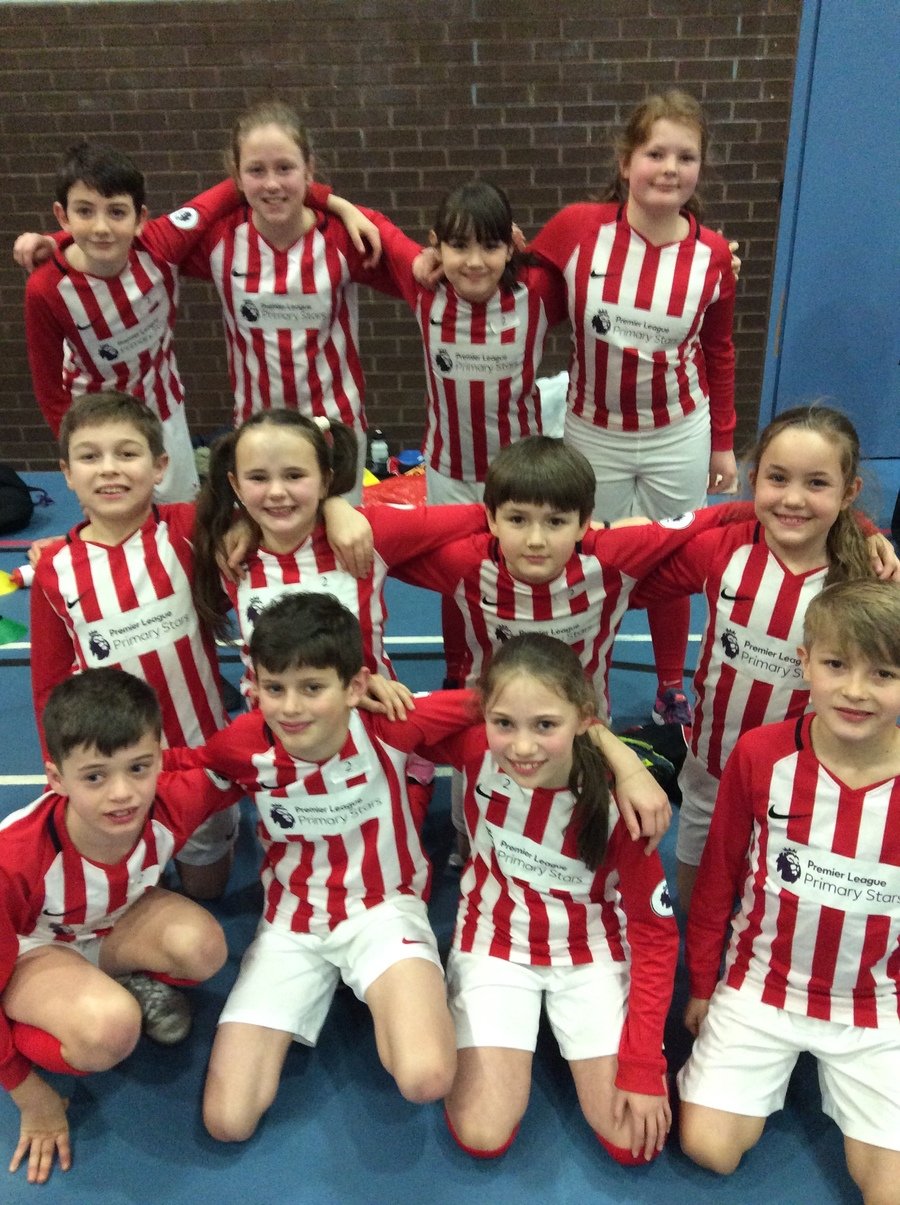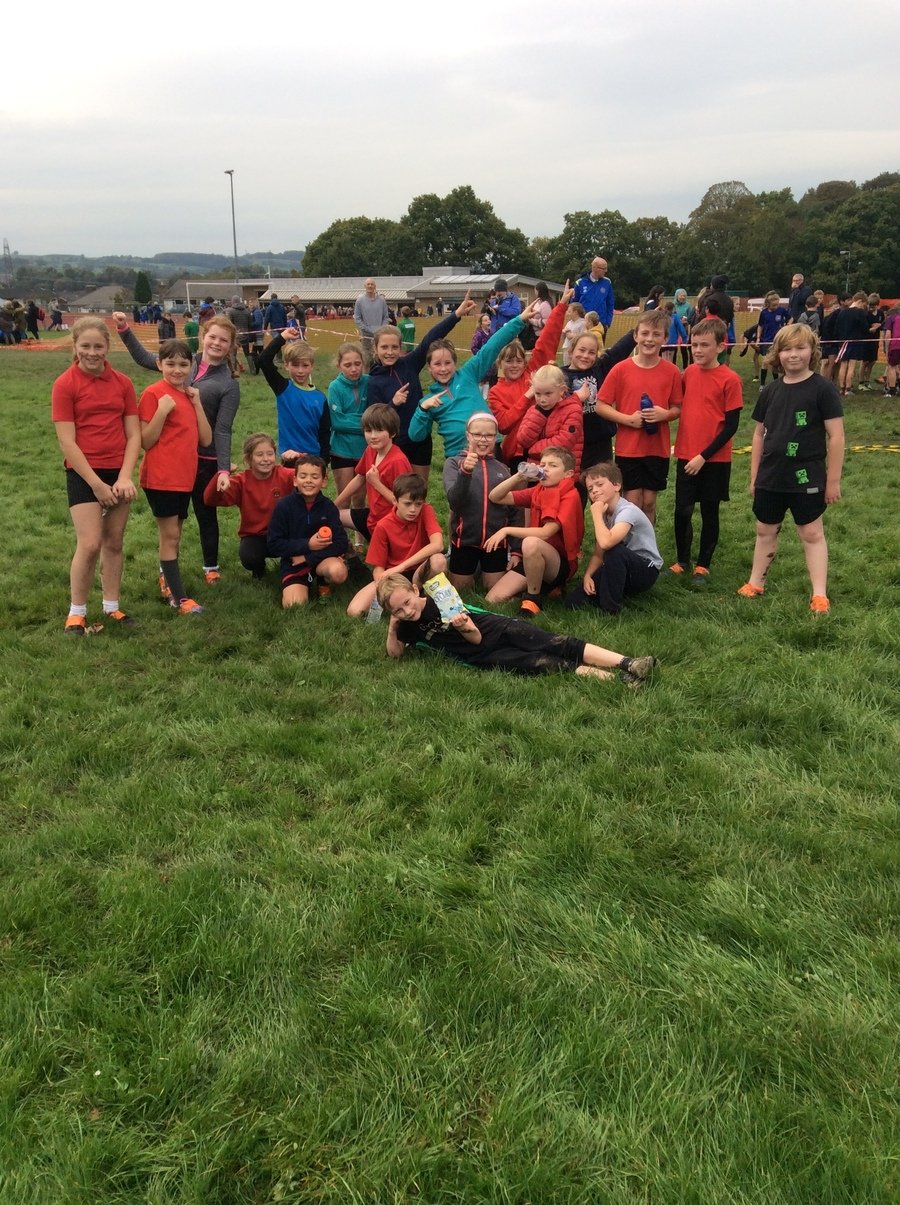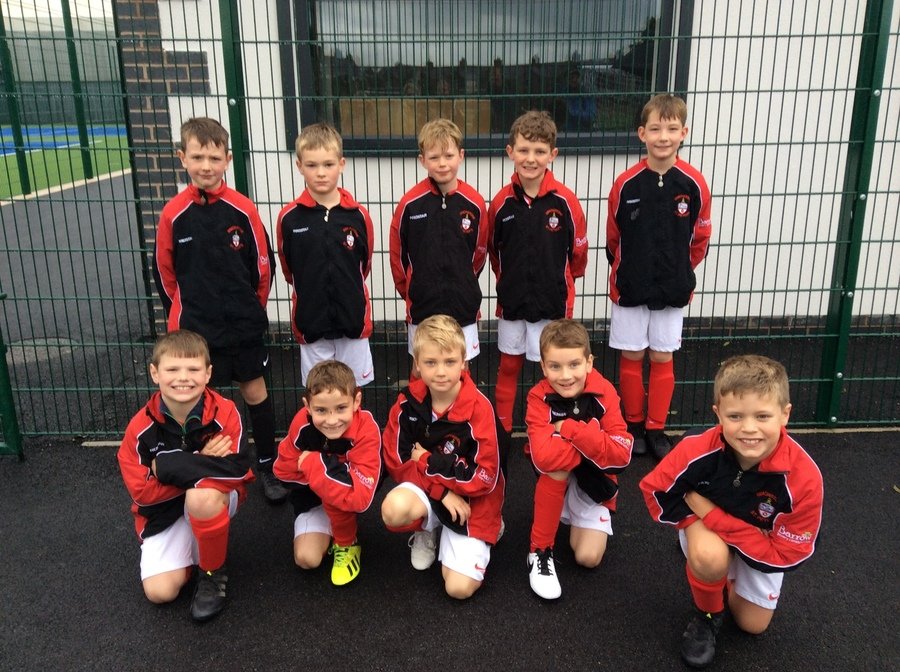 Ongoing Events
We are setting each KS2 child personal challenges this year; this may be during play/lunchtimes or within their PE lessons. This is part of our Gold mark requirement for 2019/2020 and every pupil will be challenged to do activities they have never done before and/or develop skills they have to become more confident and advanced in these skills.
Our Sports Council 2019/2020
Ready to serve our school community!
Watch this space for organised events.