A big THANK YOU for our school Christmas Tree! Doesn't it look great! Kindly donated by Firewood Stoves and Supplies Uk and arranged by FOSS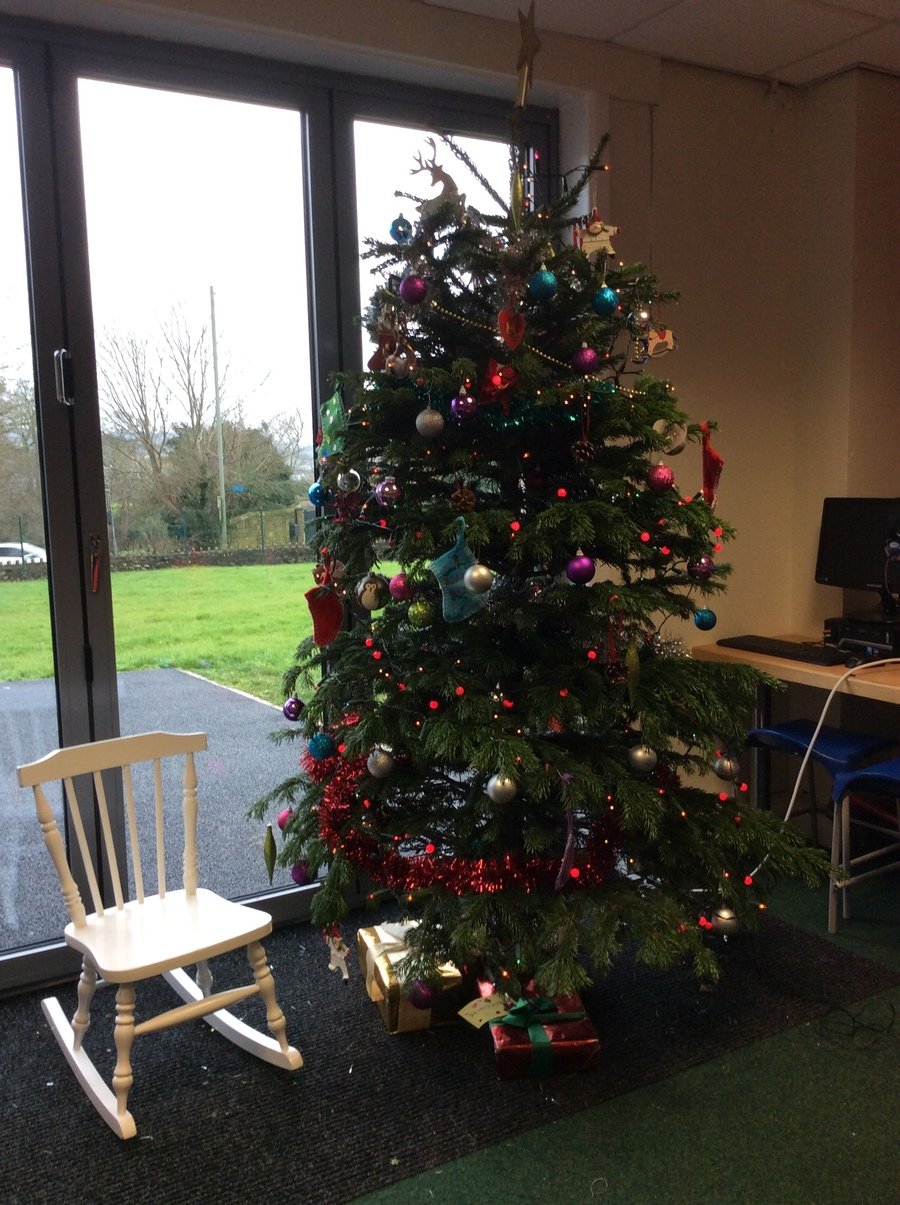 Upcoming events
Thursday 12th December 2019 - FOSS Film Night - 3:30 to 5:30pm - £3 per child inc film, drink and snack.
Tuesday 14th January 2020 - FOSS Meeting at the Stork Hotel
PENNY WAR - UPDATE 11th OCTOBER 2018 - CLASS 4 REQUEST A SECOND JAR TOO!
Not to be outdone by their Class 3 counterparts, Class 4 have also requested a second penny jar today.
Well Done Class 4!
PENNY WAR - UPDATE 10th OCTOBER 2018 - a second jar has been requested!
Well done to Class 3 who have today confirmed they have filled their penny jar.
A second jar will be delivered into school tomorrow : )
PENNY WAR - UPDATE 8th OCTOBER 2018
The penny war is well under way and all the children are excitedly bringing into class all their loose change. This is greatly appreciated and we can't wait to see how much is raised and how the children then want to spend this money.
The last day for any spare coins will be the end of the school day on Friday 19th October so keep collecting : )
PENNY WAR - LETTER TO PARENTS & CARERS
SEPTEMBER 2018 MEETING MINUTES
FOSS ART EXHIBITION - MARCH 2018
March 2018 agenda
SCHOOL DISCO: THURSDAY 8th FEBRUARY 2018
Thank you to all those who supported FOSS by helping out or attending the Disco. The children had an amazing time and we managed to raise a fantastic £219.39.
JANUARY 2018 AGENDA